Home

BLOG
Click Fraud: Are You Wasting Online Advertising Dollars?
BusinessWeek Online has an article on click fraud -- a practice whereby online advertisers generate phony clicks and charge clients for them. The salient portions of this scam are summarized as follows:

ABOUT THE FIRM
Located in Wilmington, North Carolina, the law firm of T.W. Kerner focuses primarily on business and commercial litigation. The firm's clients are businesses in the financial, technology, construction, sales, and service sectors. Our core work is litigating contract-based cases.
CORE PRINCIPLES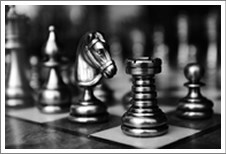 The firm is committed to the principles of liberty, equal justice, and limited government. We believe that a strong Constitution is the key to liberty and prosperity for all. Attorneys have a responsibility not just to their clients, but to society as a whole. Our firm takes that responsibility seriously, by seeking out the most challenging cases and vigorously defending our clients' interests.